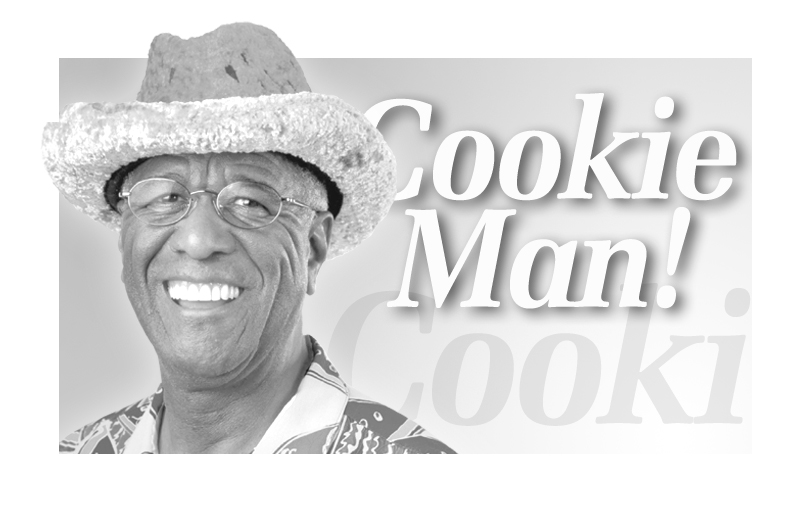 By Wally Amos
Overcoming Adversity
It seems that I have become the poster person for adversity. People writing about overcoming life's challenges are constantly seeking to include me in their books and articles. I do appreciate their interest and I have had my share of ups and downs but no more than others. Times of adversity eventually catch up with all of us regardless of our stature or position in life.
My experiences have taught me that it's not what happens to you that matter, it's how you respond to what happens to you that matters. Adversity has become my best teacher.
Years ago, with a wife and two children, I left a very secure job as manager of the Supply Department at Saks Fifth Avenue in New York City without having another job insight. I ultimately landed at The William Morris Agency, a theatrical agency that booked entertainers, as a messenger in their mailroom for $35.00 less per week. It was not the best of times.
Years later, after moving to Los Angeles with a new wife and child, I had to admit my wife to the hospital from exhaustion, return our baby son to live with his grandmother in North Carolina for a while and find a new place to live. A partnership that I was a part of was renting the place and my partners decided our partnership was no long working. Time to move on.
In the above examples, and many others, adversity has forced me to consolidate my resources. I have always emerged stronger from adversity than before. I have learned to overcome fear and focus on answers and solutions.
The following quote from 365 Tao, by Deng Ming-Dao sums it up; "Without the difficulty of being hemmed in, the tree in the forest would not be forced to marshal its power to grow toward the light. It must truly bring forth all its inner strength to spread
its branches. If it becomes grand, it is in part because of its suffering. Thus the times of adversity can be crucial to the development of one's inner personality."
We could all use some adversity in our lives. It adds strength and character.
Wally Amos lives in Lanikai. Amos is best known as the creator of the "Famous Amos" brand of chocolate chip cookie. In Kailua this August, Wally and Christine Amos are opening a retail store for "Chip & Cookie," the literacy dolls and family reading program they created. Visit www.chipandcookie.com.