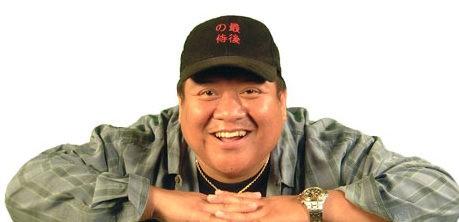 "Da Kine"
By Tony Solis
MEMORIES ARE THE FUTURE
I was only eight or nine years old but I still can remember my mom waking my brother and me up before dawn to get ready for school.
The radio was always softly playing in the background as we got up. Did we leave it on throughout the night or did our mother turn it on to get us moving? The dial was always set on KKUA with its mix of our islands local hits coupled with the day's Top 40. (Trivia: How old was Dick Clark in '78? You're right if you guessed 68!) It seemed the same song always spun right then every morning of every weekday: "…hurry don't be late, I can't hardly wait and I'll say to myself when we're old. We'll go dancing in dark, walking through the park and reminiscing…"
I can play this time of my life over and over again in my head without ever getting bored. What a memory.
I was only 19 when I began working as a entertainer on this dinner cruise and party boat called the "Aikane Catamaran." Two sailings a night — the first at 5:15 p.m. and the second at 7:45 p.m. My job was simple. Hey, my life was simple! Sing, dance, tell jokes and direct you to the nearest bathroom.
The first sail was predominantly Japanese folk on board. Funny how I couldn't speak but a few words of Japanese and still they sang with me and laughed at my jokes. Must have been the Mizu-wati. The second sail was usually 80 percent mainland tourists and 20 percent kama'aina. I told the same jokes from the first sail but in conversation and song I altered just a bit. Instead of saying, "Buda-head," I now said, "Diamond Head." Instead of singing "Tiny People," I reverted back to "Tiny Bubbles." No Mizu-wati on this sail. I don't want to be cliché, but it really does seem like only yesterday. Oh, the memories.
I'm now 36 years old with a beautiful wife of 12 or 13 years (uh-oh), three God-sent children whom I adore and a brand-new Chevrolet Tahoe! Well, a brand-new used Chevrolet Tahoe. My parents are still alive and I have a job. Everyone's healthy though I still have bills. My brother lives in Vegas so I don't have to pay to stay at the Cali. And the Great Lord remains faithful still. He is my daily Guide.
I look forward to the future and have many plans, but I also take time to reminisce and appreciate what I've been through and what I've learned. As the year-end approaches, I want to enter 2006 with great memories rather than future uncertainties. Most times, knowing where you're going means first knowing where you've been.
Merry Christmas and Happy New Year! Aloha, Tony.