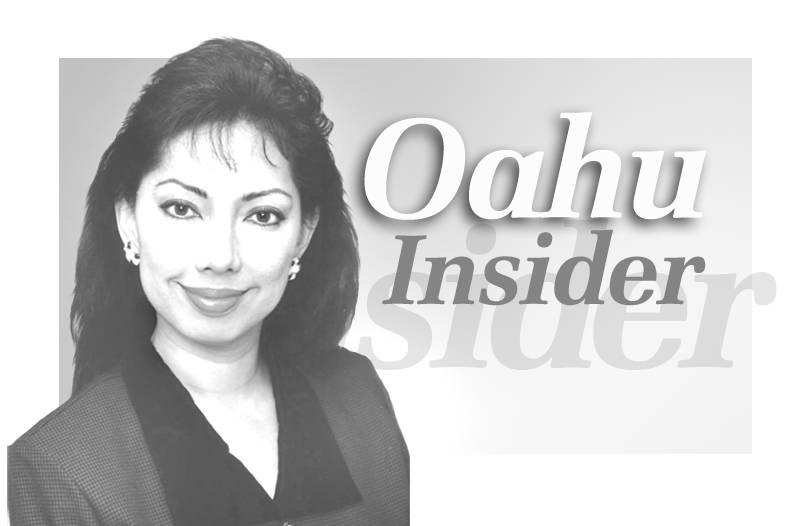 By MONA K. WOOD
TAKE ME TO YOUR POETS
I was watching the movie "Contact" recently, for the umpteenth time, and one of my favorite lines is when Jodie Foster's scientist character witnesses an awe-inspiring celestial event on her journey through space and utters in dis-belief, "They should have sent a poet."
Poets, musicians, painters, and dancers. Our artists fill a very crucial role in society and, if you think about it, the arts really define who we are as a people.
Do you support the arts? I think many of us see the arts as a "luxury," and have a certain mindset of what being an art lover is all about. But what about that street dancer from your block, your aunty who sings in the choir, your friend who does the hula, your nephew in the school orchestra, and your granddaughter in that cute pink tutu stumbling for the first time in ballet class. And remember how much fun you had drawing and painting, or in woodworking or pottery class in school?
We all have an innate love for the arts in some form or the other and, more importantly, the arts are a necessary part of a complete education.
The research on this is amazing! Studies have shown that those who study arts improve achievement in overall learning. The benefits go beyond higher grades. A 2004 analy-
sis of U.S. Dept. of Education data on 25,000 youths involved in the arts found that these students not only earned better grades, but they performed more community service, watched less TV and developed more positive social behaviors.
And yet, when budget cuts are called for in our schools, the arts seem to be the first on the chopping block.
Let me introduce you to the Hawaii Alliance for Arts Education ("The Alliance"), which is celebrating its 25th Anniversary this year. You've probably already heard about their popular "First Fridays" at The ARTS at Marks Garage in Chinatown, a community project of The Alliance.
They also offer arts education programs for children, teachers, artists and communities, and serve more than 30,000 statewide.
I urge you to support them – and here's a fun way to do that!
On October 15, join The Alliance for CELEBRATE THE ARTS at 7:30 p.m. at the Hawaii Theatre. Entertainment will be presented by the First Presbyterian Church Choir, Hawaii's Youth Opera Chorus, Hawaii's Opera Theatre Chorus, Kawaiolaonapukanileo, Kumu Hula Vicky Holt Takamine and Pua Alibi Ilima, and Les Ceballos with a special original musical presentation. You may purchase tickets by calling 528-0506, logging on to www.hawaiitheatre.com, or at the door. If you can't make it, please offer to sponsor a student to attend.