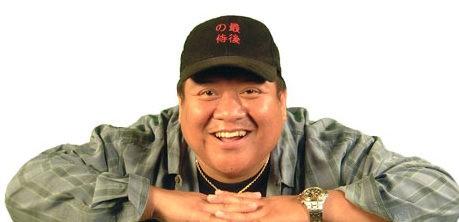 "Da Kine"
By Tony Solis
THE PICK-UP
"Your body must be named VISA because it's everywhere I want to be."
Dating is a terrible stage of life. But before you can date, you've got to meet and impress him or her, and all in one motion. It is called the "pick up," an American institution. We've all heard bad pick-up lines at one time or another, right? Well, through a lifetime of extensive and thoroughly exhausting research, I've compiled a Top 10 list of the worst pick-up lines that should never be used, ever.
10. "You with all those curves and me with no brakes."
9. "Am I cute yet or do you still need another drink?"
8. "Does this look infected?"
7. "Are your parents mentally challenged because you sure are special."
6. "I'm not actually this tall: I'm sitting on my wallet."
5. "Can I have your picture so I can show Santa what I want for Christmas?"
4. "Excuse me, but I think I dropped something…my jaw!"
3. "It's not my fault I fell in love, you're the one who tripped me."
2. "You must be from Tennessee because you're the only 10-I-see."
Here is the No. 1 worst pick-up line that I've ever heard:
1. "What's that smell?"
In all fairness, here are my top five pick-up lines that I suggest that one should at least use once in
their lifetime:
5. "Oh, I think I know your mother…is she a model, too?"
4. "You have the sexiest ankles I've seen since coming back from Saudi."
3. "Can I borrow your cell phone? I have to call my mother to tell her I met the girl of my dreams."
2. If I told you that you had a beautiful body, would you hold
it against me?"
And now, ladies and gentlemen, the No. 1. Best Pick-up Line of All Time. Guaranteed to work first time, every time:
1. "I have a lot of money."
Of course, I have no personal experience with any of these lines. I have been happily married since forever. But I have heard stories. Just stories. That's all. Really. Well, there was this one time, at band camp…
Tony Solis is the Host of "Eh! U Da Kine, Ah?" in its second season on OC16, and is an on-air personality and the producer of the Aloha Morning Show on Hawaiian 105 KINE. Tony can be reached at: tony@
udakinetv.com.