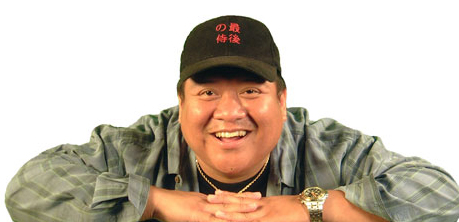 "Da Kine"
By Tony Solis
Bet you didn't know
Working in the entertainment field all these years has certainly made me ma'a to (knowledgeable of) some of the personalities that I have come to know and respect.
These are artist who wear their hearts on their sleeves day in and day out and are very fascinating people, to say the least. Here are some "bet-you-didn't-know" things about a few of our industry leaders.
Robert Cazimero – On The DL (Down Low)
Whenever you see the Brothers Cazimero performing on stage, you'll notice that Robert is certainly the extrovert. His gracious, comedic and talkative style on stage would lead you to believe that he loves to wala'au (tell stories) with anyone who wants to wala'au with him.
Wrong. Off-stage, Robert is more the introvert. He enjoys staying home and reading a book. He loves being alone and his idea of a night out on the town is to gather a small group of friends and have quiet conversation over a simple glass of wine and of course, pupu.
Andy Bumatai – No Couch Potato
You've seen Andy over the past 25 years in person on stage or TV, but what you didn't know is that Andy seldom watches TV, especially when he's the one on the tube. It's not as much self-consciousness but exercising the option to do something more productive with one's time. Andy is what many call a "student of life." As a comic, he is the ultimate observer of human behavior and all of its wonderful idiosyncrasies.
His goal? "Set 10 things to accomplish today. Do I reach that goal? Most times not. But it's a good goal."
Louis "Moon" Kauakahi – "Chinese To Go?"
The musical arranger, guitar player and vocalist of Hawaii's most loved trio today, The Makaha Sons, wrote one of Hawaii's most beloved gems, "Kaleohano," on the back of a paper bag that had roast pork in it. "Kaleohano" was originally recorded by the Makaha Sons of Ni'ihau ("Na Mele Henoheno Na Makahiki Mua, helu 'elua," 1999).
When asked why he wrote this beautiful song on the back of a paper bag that had roast pork in it, Moon said, "It was all that I could find at the time. But it did the job." Good thing Moon was eating Chinese and not using the bathroom at the time.
Tony Solis is the Host of "Eh! U Da Kine, Ah?" in its second season on OC16, an on-air personality and the producer of the Aloha Morning Show on Hawaiian 105 KINE. Tony can be reached at tony@udakinetv.com.