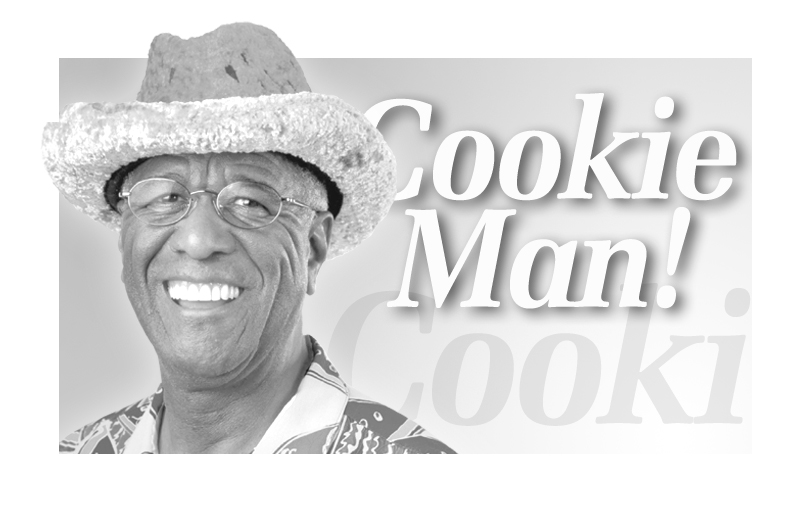 By Wally Amos
Giving Thanks
Happy Thanksgiving! Once again it's that time of year when we officially give thanks. Each year I become more mindful of being thankful for each life experience. Often during my lectures when I talk about enthusiasm I tell the audience the only reason we need to be enthusiastic is to wake up. If you wake up, it's appropriate to say thanks.
Often we live our lives on automatic taking each experience for granted. We are so focused on the material aspects of life that we lose sight of everything else. This morning I put all my business activities aside and spent two hours walking the beach and swimming in the ocean with my wife, Christine. Once again we were reminded how blessed we are to live in Hawaii. We observed the reflection of the sun on the crystal clear water creating multiple patterns on the sandy ocean floor, a school of fish that had no fears or worries and the unbelievable beauty of Hawaii. We found ourselves repeatedly giving thanks for the privilege of living in such a beautiful place; something we never want to take for granted.
I spoke today with a friend whose wife had surgery two days ago and they were thankful that initial indications are that all of the cancer was removed. You can bet they now have a consciousness of thankfulness.
The ideal situation is to give thanks before hand. Years ago I had my thyroid removed. Before the surgery I absolutely gave thanks that all parties involved in the surgery were very skilled at performing this type of operation and that I was divinely protected at all times. For me, giving thanks is a sign of appreciation and gratitude that also brings about a deep sense of peace.
So, starting right now, be more conscious of all that life has to offer and say, "thank you."