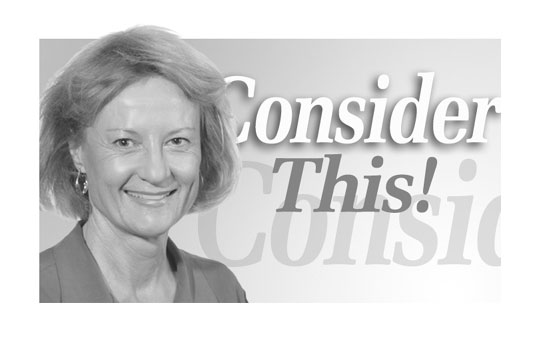 By Mary Young
Simple Pleasures
Traveling in Ecuador two years ago, my husband and I got acquainted with four sisters from Texas. Every year, they told us, they take a trip using the profits from their inheritance, a small family farm. If the crop is good, they might go to China; in a less productive year they stay closer to home. It was obvious these ladies have fun wherever they go.
As the eldest of five sisters, I had been trying to coordinate a trip with my own siblings. Finally this summer, with children growing up and careers relatively stable, four of us managed to get away for a few days together. On a Wednesday afternoon, we left homes in New York, Minneapolis, Omaha, and Honolulu and flew into San Francisco. We rented a car and drove across the Golden Gate Bridge to our destination: northern California wine country.
The first morning, we went to the visitor's center in Sonoma. The "I Love Sonoma" stickers we got there were our ticket to discounts and free tastings for the rest of the week.
None of us knew much about wine, but we were eager to learn. We dutifully read the winery's description of each one, admired its color, swirled the glass, inhaled and tasted. We compared notes, trying to detect nuances like chocolate, licorice root, leather, or, in one case, canned pears.
Wine tasting wasn't the whole point of the trip, of course. Each morning, we visited in our room for an hour or so before venturing out for breakfast. We commiserated about the difficulties of raising teenagers. Older sisters gave skin care advice to a younger one. In the evenings, we discussed the day's adventures and lingered over supper at a favorite Mexican restaurant. One night, we all lined up on the sofa bed, bags of snacks strewn across our laps, and watched "Sideways". There were occasional phone calls home, but no need or desire to get to a computer to check e-mail. Too soon it was Sunday, and time to leave.
We didn't travel to China, and we didn't spend a lot of money. We just wanted to be sisters again for a little while. Simple pleasures: they really are the best.
Mary Young is the Associate Editor of the Oahu Island News. She can be reached at mary@oahuislandnews.com.